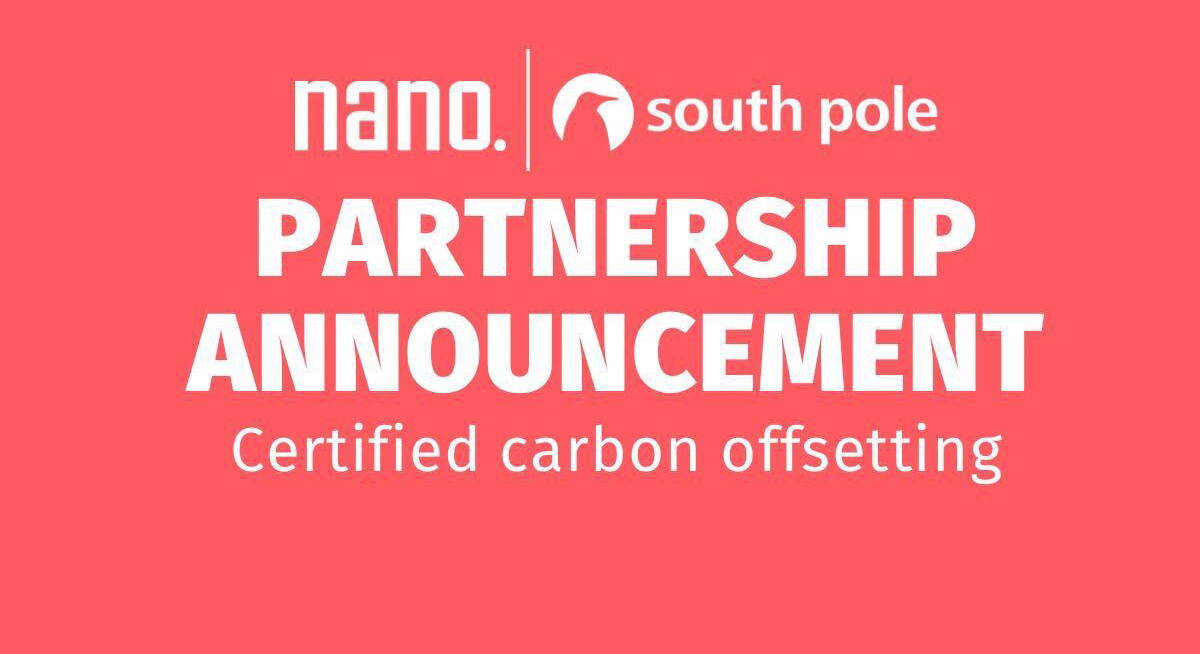 NEWS RELEASE
2Cimple-Nano
April 22,2022
Sustainability Re-Imagined: South Pole and 2Cimple-Nano Announce Partnership Nano is
Partnering with South Pole to Help Enterprise Clients and Players Unlock Carbon Credits to
Offset Unavoidable Carbon Emissions Via Gamification
Earthx 2022, Dallas, Texas, April 22, 2022
2Cimple's sustainability platform, Nano, a play to live (P2L) blockchain gaming platform will
include South Pole's Certified Carbon Offsetting Program. This partnership will further enhance
the goal of supporting enterprise clients in going from Ambition to Action, as they develop and
execute their carbon reduction strategies.
Anchored in the philosophy, small deeds, Big Impact, Nano was created to engage employees,
customers, and suppliers in support of reducing/avoiding carbon emissions through a gamified,
task-oriented (Nano Tasks) platform that rewards players. Integrating South Pole's
Compensation API into the Nano platform, provides a diversity of incentives. These include
Cryptocurrency, NFTs and Metaverse access, which can be offered to encourage ongoing
participation.
"We created Nano to help enterprises re-imagine how they develop strategies to reduce their
carbon emissions due to consumption. What we learned in the development of our business
model, is that employees, consumers, and supply chain partners all can play a critical role in this
process. By partnering with South Pole, we believe we can provide an important engagement
layer to their Certified Carbon Offsetting Program, which plays a vital role in their portfolio of
services, aimed at unavoidable emissions, in pursuit of their Net Zero goals." Syed Abbas,
Founder, and CEO, 2Cimple – Nano
By announcing this partnership during the Earthx 2022 Expo-Conference-Festival, Nano will be
able to connect with a global audience of thought leaders, CEOs, investors, and activists who
are all in search of best practices and solutions that support the journey to global
decarbonization. By incentivizing and rewarding positive behavioral changes across industries,
2Cimple and South Pole, believe the Nano platform will play an increasingly important role as
businesses, governments, and organizations strive to achieve Net Zero.
"The acclaimed thought leaders and featured speakers at the Congress of Conferences
exemplify why Earthx2022 is an essential destination for those interested in learning more
about the exciting things happening around sustainability," said EarthX CEO Michael Fletcher.
"Our guests will cover a wide range of environmental topics including the current status of our
islands, wildlife conservation efforts along the Gulf Coast, the regeneration of America's rural
landscape, amplifying youth voices and environmental investment, to name just a few of the
many important conversations we will be having.
"We are very excited to partner with 2Cimple – Nano. Their unique approach to decarbonation
by way of engaging employees, suppliers and consumers through gamification is truly a gamechanger."
Pablo Päster, Practice Lead – Digital Climate Solutions, South Pole.
About 2Cimple
2Cimple is an intelligent content personalization platform and technology studio. Our work
includes shoppable video and image technologies, interactive sweepstakes, dynamic canvas,
and brand engagement strategies. Our most recent platforms include our gamification
technologies which support sustainability and other Web3 initiatives. 2Cimple believes
innovation is driven by the idea that technology is transformative and integral to all aspects of
human behavior. For more information visit www.experiencenano.com and www.2cimple.com
About South Pole
South Pole, recognised by the World Economic Forum as a Social Enterprise, has been at the
forefront of decarbonization since 2006. With its global Climate Solutions platform, South Pole
develops and implements comprehensive strategies that turn climate action into long-term
business opportunities for companies, governments, and organizations around the world.
South Pole is also a leading project developer and has provided nearly 1,000 projects in over 50
countries with climate finance to reduce over a gigaton of CO2 emissions, and to provide social
benefits to less privileged communities who are particularly vulnerable to climate change.
For more information, visit www.southpole.com or follow us on LinkedIn, Twitter, and
Facebook.
About EarthX
EarthX convenes the world's largest green gathering that includes an expo, conferences and
television network and is a member of IUCN, International Union for Conservation of Nature.
Founded in 2011 as Earth Day Dallas by environmentalist and businessman Trammell S. Crow,
the Texas-based 501(c)(3) nonprofit organization promotes environmental awareness and
impact through conscious business, nonpartisan collaboration and community-driven
sustainable solutions. In 2019, the April event drew over 177,000 attendees, 2,000
environmental leaders, and 750+ exhibitors. In 2020, the April virtual event drew over 570,000
live-stream views and reached 171 countries. EarthxTV is now available as an OTT platform on
streaming TV services, mobile devices, and tablets for balanced, inclusive environmental
conversations, programs, emerging media & films. Visit www.EarthX.org or follow us
@earthxorg on Instagram, Twitter, and Facebook.
Media Contact:
Eric Moore
Head of Partnerships eric.moore@experiencenano.com 972.679.6056